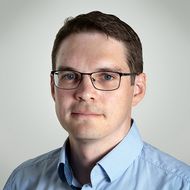 OpenPDM MIGRATE enables you to organize the migration of existing PLM data from an old system to a new system regardless of whether you prefer a longer transitional period, with the temporary coexistence of the old and new systems, or want to switch systems in one fell swoop.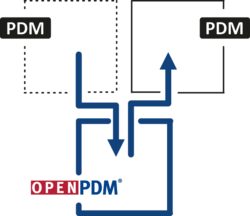 Thanks to powerful connectors, OpenPDM MIGRATE not only transfers individual parts, BOMs and documents but also complex product structures to the new PLM system. The solution allows PLM data from multiple systems and data sources to be consolidated.
Analysis tools make it easier to check the type, scope and dependencies of the source data. The data can be structured flexibly according to product, project, history or other criteria for migration. Packaging the data and parallelization of the migration steps accelerate transfer and reduce the time and effort needed to deal with migration errors due to poor data quality.
Bidirectional synchronization of the data allows migration to be performed in small steps and delta information to be synchronized if, after an initial data loading process for example, the older system continues to be used. A migration cockpit and KPI reports provide the necessary transparency and enable optimum process monitoring.
The solution offers you the following features and benefits:
"A la carte" PLM migration
OpenPDM MIGRATE supports different migration strategies – from big bang migration to incremental migration to the coexistence of the old and new systems over a longer period of time. Regardless of the strategy selected, a tried-and-tested procedural model serves as a guarantee for the success of your project.
High-performance migration
The parallel processing of individual jobs accelerates data transfer and ensures a high level of performance during migration. Thanks to the ability to process large volumes of data, the solution makes the migration of data manageable even in migration projects using the big-bang migration method.
Guaranteed data quality
Inaccurate or incomplete source data often causes delays in migration projects. By analyzing existing data, OpenPDM MIGRATE protects against unforeseeable project risks. At the same time, validation of the data ensures a high level of data quality in the target system.
Optimum process monitoring
Graphical monitoring via the cockpit guarantees that the migration process is monitored in an optimum manner. If a system administrator detects errors during data transfer, they can intervene in the migration process using the solution's soft stop functions.
CAD data migration
The optional CAD conversion functionality not only allows migration to a new PLM system but also migration of the CAD data to a new CAD system. Additional OpenPDM MIGRATE modules are available for this purpose. They enable flexible conversion with integrated quality checking to ensure a high level of data quality in the target system.
High level of cost-effectiveness
OpenPDM MIGRATE allows project runtimes to be calculated. Temporary use of the solution ensures a fast return on investment (ROI).