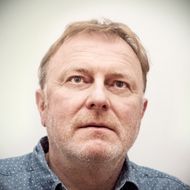 OpenPDM SHIP links your mechanical CAx, shipbuilding specific applications and common PDM / PLM and ERP systems. OpenPDM SHIP works with your topological models throughout the entire ship development process.
On the basis of its proven OpenPDM technology, PROSTEP has created an integration platform for the maritime industry that is unique worldwide. OpenPDM SHIP uses standardized connectors to connect shipbuilding-specific development platforms with all the leading PDM/PLM and ERP systems as well as mechanical CAD applications, thus creating the prerequisites for end-to-end digital processes in the shipbuilding and shipping industries.
The solution offers you the following features and benefits:
OpenPDM SHIP makes it possible to exchange data between specialized shipbuilding applications such as NAPA, AVEVA Marine, CADMATIC or ShipConstructor and mechanical CAD applications like CATIA or NX. The latter are often used for designing complex interiors, for example public areas on cruise ships or large yachts. This enables companies in the maritime industry to use the CAD tool of their choice for any task in the ship development process without the loss of valuable information.
OpenPDM SHIP supports the creation of complex CAx process chains with any synchronization points from initial design in NAPA or NAPA Steel to basic and detailed design in AVEVA Marine or CADMATIC through to pre-production with, for example, the software NESTIX. To do this, the interrelated ship geometry needs to be broken down into production-ready components and transferred together with the production-related information. Our integration platform enables the end-to-end utilization of digital information in all phases of the ship development process.
OpenPDM SHIP provides connectors to all the leading PDM/PLM and ERP systems (3D Experience, ARAS Innovator, Teamcenter, SAP, Windchill, etc.) and thus makes it possible to merge CAx data from different source systems in a digital ship model and to manage this model over the lifecycle of a vessel. The vertical integration of authoring systems in the data and process management environment is a prerequisite for ensuring the traceability of ship development processes and the consistent management of all the information generated. At the same time, our integration platform makes it possible to link the digital ship models for digital twin applications with real operating data.
OpenPDM SHIP
Enabling the Digital Thread in Shipbuilding and Shipping
OpenPDM SHIP
CAD/PDM integration platform for shipbuilding
Here you will find more information about digitalization in the shipbuilding industry