The leading product suite for PLM system integration
Would you like to integrate a better flow of information between systems in your PLM landscape? Would you like to modernise your outdated PLM solution without losing information? Do you work closely together with external development partners in your PLM processes?
PROSTEP's integration solution OpenPDM will help you to exchange your PLM information between systems without losing information and at the right time. OpenPDM offers you connectivity to the systems of the PLM world. You benefit from our proven and flexible processes plus a wealth of expert experience for implementing your integration and migration tasks.
OpenPDM is prepared for hybrid and heterogeneous architectures. Whether your system is old or modern, for on-premises or cloud architectures and large or small data quantities, we support you in establishing the continuous digital thread.
OpenPDM offers you the following performance features and advantages:
Continuous PLM processes
OpenPDM INTEGRATE allows your PLM data to flow and ensures continuous business processes beyond system limits. For example, you can make data from different areas of the company available to various specialist departments in the system used by each department, and always up to date.
Unlimited scalability
Limitless scalability makes OpenPDM INTEGRATE the ideal PLM integration platform for companies of any type or size. Thanks to excellent configuration options, it can be adapted easily and flexibly to the business processes of your specific company.
Traceable processes
Central control over a cockpit featuring intuitive operation simplifies control and monitoring of processes and makes it possible to trace them at any time. Reports that can be generated at the click of a button provide support for logging of process workflows.
Low administrative overhead
The stability and reliability of the software ensure that applications operate smoothly while reducing the overhead for system administration. Using the official interface of the connected systems also ensures good update capability with minimal effort.
Fast ROI (Return on Investment)
In comparison to project-specific solutions, OpenPDM INTEGRATE has pre-installed Business Logic. This makes for a short implementation phase leading quickly to productive use of the solution.
High investment protection
The neutral and generic data model makes it very easy to expand the system while ensuring that the expanded system still works properly after updates. The continuous upkeep and ongoing development of the software also ensures a high level of investment protection.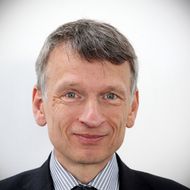 OpenPDM– PLM integration and migration
OpenPDM is the leading solution worldwide for synchronisation and migration of PLM information in many different application scenarios and domains – always optimally adapted to your PLM processes.
The first release of OpenPDM was used more than 20 years ago by our customers to synchronise automatically PDM information between different PDM systems at automotive OEMs. Today OpenPDM connects all PLM domains including design, production planning, simulation, after sales, procurement and more at customers in automotive, aerospace, manufacturing, shipbuilding, consumer goods, transportation, medical devices and many more.
Which systems can OpenPDM connect?
OpenPDM can connect all systems that provide a defined programming interface. Even if PROSTEP does not yet offer a standard connector to your system, a connection can be established quickly and easily using the OpenPDM connector template.
OpenPDM offers ready-to-use standard connectors for the following systems, among others. Other systems are available on request.
Aras Corp. – Aras Innovator
Arena/PTC– Arena PLM
Atlassian – Jira
Autodesk – Vault
AVEVA – AVEVA Marine
Cadmatic – CADMATIC
Contact – Contact Elements / CDB
Dassault Systèmes – 3DEXPERIENCE
Dassault Systèmes – Cameo Cloud
Dassault Systèmes – Exalead
Dassault Systèmes – SmarTeam
Diverse – GIT
Hexagon – Nestix
Intland Software – Codebeamer
ILC Solutions – 4PEP PLM
MongoDB – MongoDB
Napa – Napa
Oracle – Agile e6
Oracle – Primavera P6
PTC – Windchill
PTC – Windchill RV&S (Integrity LM)
PTC – Thingworx
SAP – SAP PLM
Siemens PLM – Teamcenter
Siemens PLM – Polarion
SSI – Ship Constructor
Trimble – Nova
On premises or in the cloud?
OpenPDM is "ready to run in the cloud". Depending on your plans, you can choose to operate OpenPDM in your own on-site environment or you can use cloud services. PROSTEP develops and tests using the cloud services of AWS and AZURE. Our customers also use the AWS and AZURE environments. If you operate OpenPDM in the cloud, the OpenPDM services will be supplied as Docker containers.
Together we are stronger. As a customer of PROSTEP AG, you benefit not only from our extensive network of technology, sales and service partners but also from our stake in companies that neatly round off the range of solutions we offer. As a member of numerous organizations, we have a finger on the pulse of technology and actively participate in key research and development projects, particularly in the field of standardization.